Steeler Nation is casting those votes and waiving those towels for Hines Ward as he competes on Dancing With the Stars.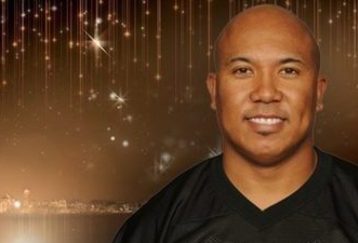 Twinkletoes is moving those feet and that rear alongside partner Kym Johnson and doing a pretty good job at it. Twinkletoes is at the top of the leader board so I'm sure Steeler Nation is proud.
I myself, can't get over how bad Wendy Williams and Sugar Ray are but hey. I won't completely hate, Ward is doing his thing. Considering....